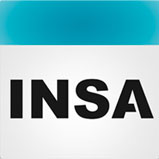 WARP® Insurance, is a total solution for insurance agents, sub agents and brokers. It covers all routine work like customer registry maintenance, policies of any insurance company and type, policy expiry notifications, birthday notifications, invoice and receipt issue with custom logo, access from anywhere (pc, tablet or smartphone), commission calculations and production reports.

It can be locally installed at your office or accessed globally on our Cloud.
Our insurance system is continuously enhanced to meet the requirements of the growing insurance sector. It includes features such as:
Customer Installments and Installement Notifications.
Expiring Policies Notifications.
Birthday Notifications.
Management reporting and Graphical Production Analysis.
Document management, so that all your paperwork is digitally stored.
Bulk SMS Notifications, so that your communication with your customers is as close as possible.
Automatic Import of Data from Insurance Companies.